Take a family vacation in Italy and you're visiting the original land of the bambino. Children are welcome in all of Italy's beautiful destinations, and your pint-sized traveler will be thrilled by the colour and verve of Italy: the canals and gondoliers of Venice, the cliffs and beaches of the Amalfi Coast, the wonderful piazzas of Rome, the ancient villages Tuscany—and gelato is everywhere. Traveling in Italy with children is both a trip back in time and a taste of everything that modern family-friendly Europe has to offer.
Emily took Sofia and Andrea-Rachele out for a stroll in Florence. The city center of Florence offers many opportunities to combine the pleasure of walking the markets, shops, pizza places and gelaterias with a relaxing and family oriented accommodation. Take the time to visit the museums, romp in the parks and explore the secret chambers in Palazzo Vecchio yet know that when you get back to your holiday home rental or B&B that the children will still be in their element being about to play and nap leaving the parents time to relax enjoy a great view of the city and a few moments of much deserved peace.
[All photo's by Emily Kornya taken in Florence for Les enfants a Paris – Sofia is wearing a dress by La Stupenderia from the AW16 collection, Andrea-Rachele a dress by Simonetta from the AW16 collection.]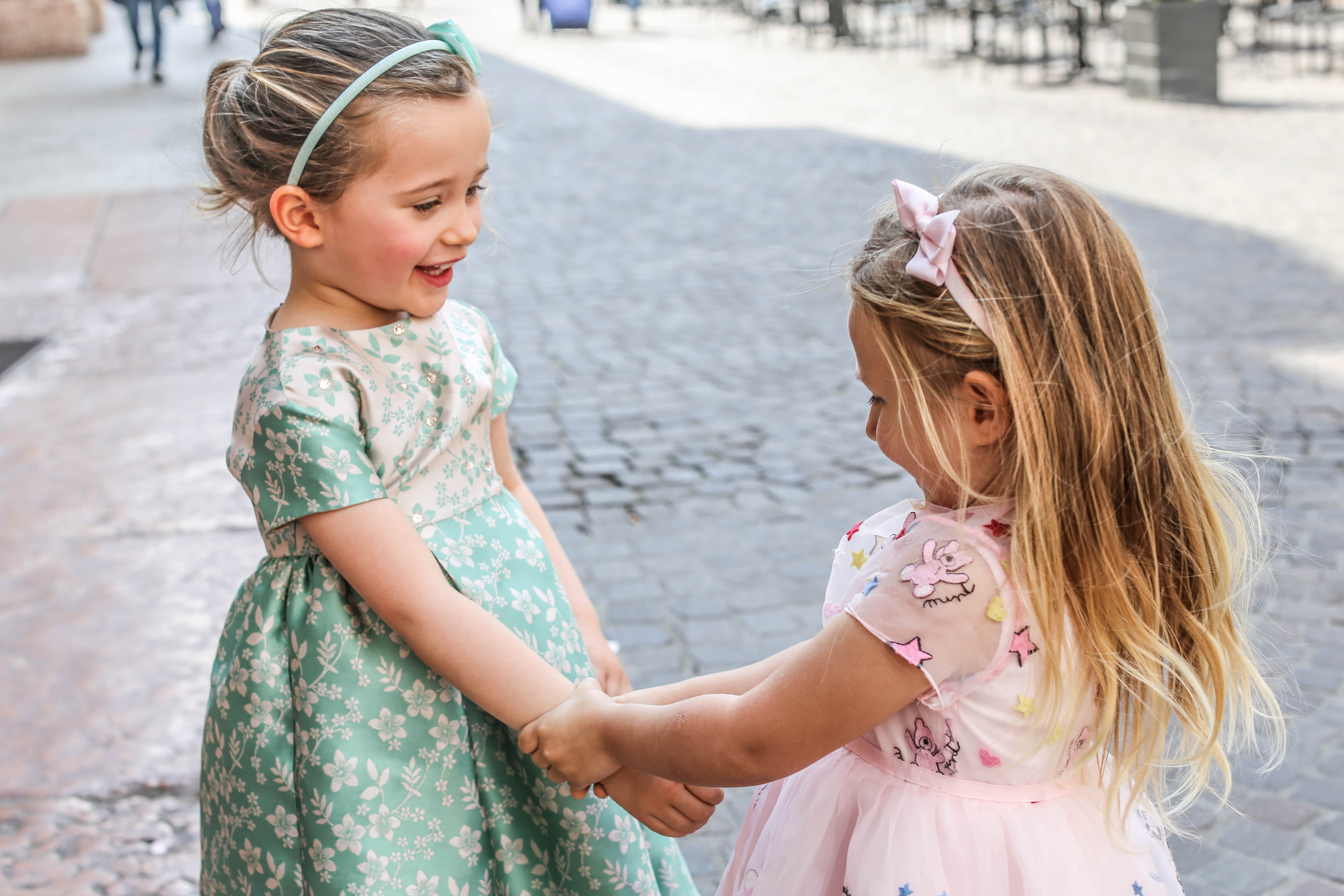 Photography by Emily Kornya, children's fashion photographer who works throughout Europe. She has recently moved back to Europe after completed her undergraduate degree in English Literature, Russian Literature in translation and South Slavic Studies at The University of Toronto.