Inside the snow globe on my father's desk, there was a penguin wearing a red-and-white-striped scarf.  When I was little my father would pull me into his lap and reach for the snow globe. He would turn it over, letting all the snow collect on the top, then quickly invert it. The two of us watched the snow fall gently around the penguin. The penguin was alone in there, I thought, and I worried for him. When I told my father this, he said, "Don't worry, sweetheart; he has a nice life. He's trapped in a perfect world."
Snow globes have stirred the imaginations of adults and children alike for generations.  And with good reason.  The slowly swaying particles of glitter have a hypnotic effect as we ponder the perfect world they are covering in their soft, magically glittering blanket.
Thanks Evelyne Photography for the beautiful photographs of Belle who's over the moon with her new snow globe from my favourite Dutch shop, HEMA.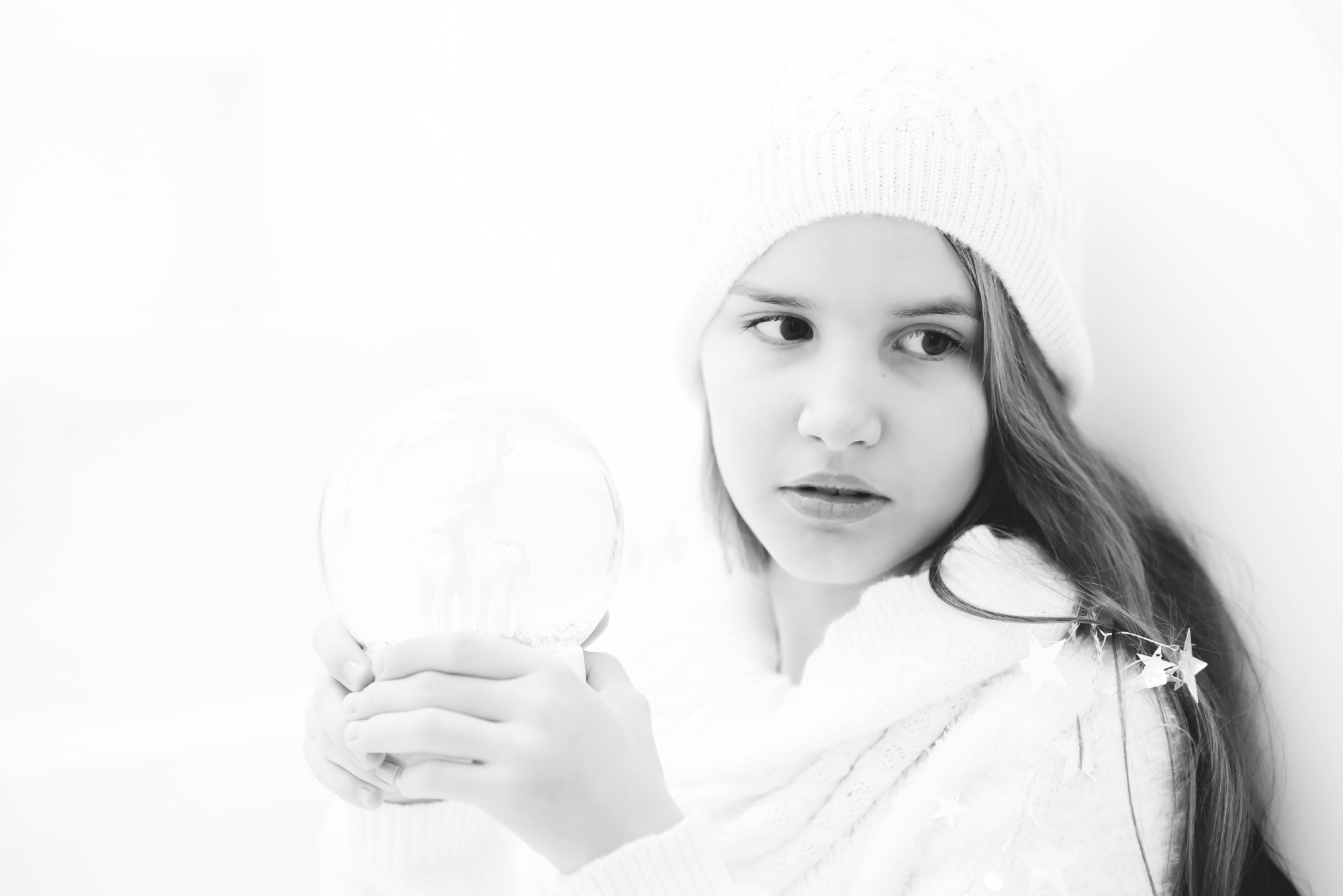 Clothing by HEMA and H&M.
Model: Belle
Photo credits: Evelyne Photography – www.evelynephotography.com
Evelyne is a professional photographer in The Netherlands. Based in The Hague, she specialises in shooting people and capturing personality. Though she works mostly in the The Hague area, Evelyne travels and shoots all over Holland. Boundaries do not exist between her portrait photography, corporate photography and commercial photography and she just launched her newest project 'Kids by Eve'.