iglo+indi is located in Iceland and was founded in 2008 by fashion designer Helga Ólafsdóttir. With strong Nordic roots iglo+indi is all about crisp colors, unique prints and playfulness. All children are artists, seeing colors, shapes and patterns everywhere. With all iglo+indi collections children can mix and match their own outfits without limitations. Handmade illustrations, carefully selected colors, comfortable cuts and soft organic fabrics make iglo+indi a creative and fun brand for all kids. 
iglo+indi has been with us from the start and we're happy to announce that today in Advent Calendar Day 15 you can win this limited edition lavender organza dress.
HOW TO ENTER TODAY'S GIVEAWAY
Like iglo indi on Facebook and let us know which size dress you'd like to win in a comment underneath this blogpost or on the Les enfants a Paris Facebook Page.
Feel free to like, tag and share this giveaway with your friends.
The winner of this giveaway will be announced tomorrow morning at 7am in the Advent Calendar Day 16 post. Good luck!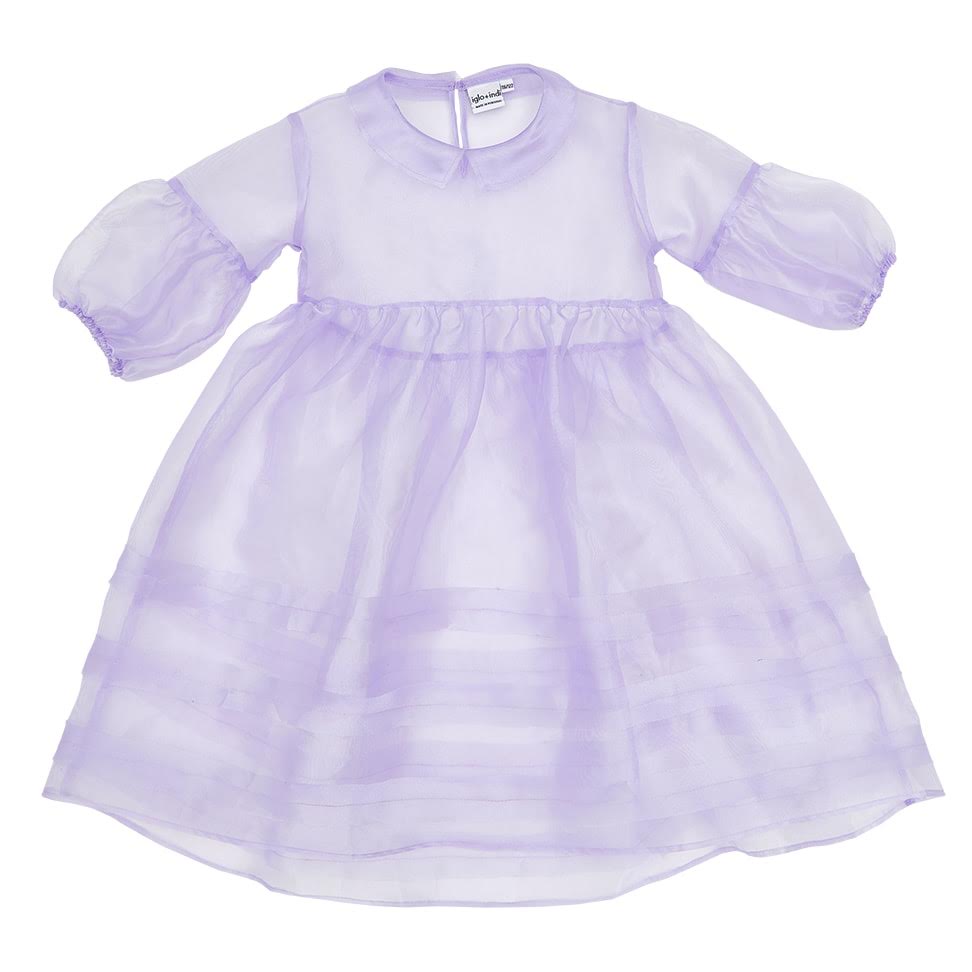 Every day in December we'll be giving away fabulous fashion and gifts generously donated by our sponsors and friends. These giveaways are organised by our lovely friend and in house photographer Emily Kornya.
The winner of the Advent Calendar Day 14 is Martina Martinez. Congratulations. You have won the Where is Marlo giveaway. Please send an email to emilykornya(at)gmail.com to claim your prize.