Marine Symbiosis, the new collection from Infantium Victoria, draws inspiration from the exquisite beauty and fragility of marine life and the ecological urgency of responsible human stewardship of the ocean and its creatures, on which humanity also depends.
In design that pushes the boundaries of children's couture, the autumn winter 2018-19 collection reflects the dichotomy of the ocean herself, incredible strength and power tempered by delicate vulnerability.
A tactile collection that delights the senses in luxurious iterations of classic silhouettes, unexpected details make bold statements.
Lush velvet blazers, skirts and tops with trapunto details evoke the knobby forms of marine kelp. Gathered sleeves and waistlines are a soft complement to square necklines with dramatic, contrasting trims.
Gorgeous, chunky knits evoke the weathered ropes of fishermen's nets and are juxtaposed with crisp cotton twill, …while broderie anglaise adds feminine touches and diaphanous, gauzy dresses mimic the undulating movements of deep sea medusas.
Expanding upon Infantium Victoria's signatures black base Marine Symbiosis introduces a soothing palette to the collection… with a range of oceanic hues, unisex and universal in their appeal.
Charismatic sea creatures appeal to children's love of animals sharks chase jellyfish across cotton separates and deep sea divers explore the ocean's depths.
Throughout, Infantium Victoria continues to set the standard for luxury ethical childrenswear using GOTS certified cotton and artisanal buttons and thread, with all garments manufactured with the highest ethical standards.
Shop the collection here.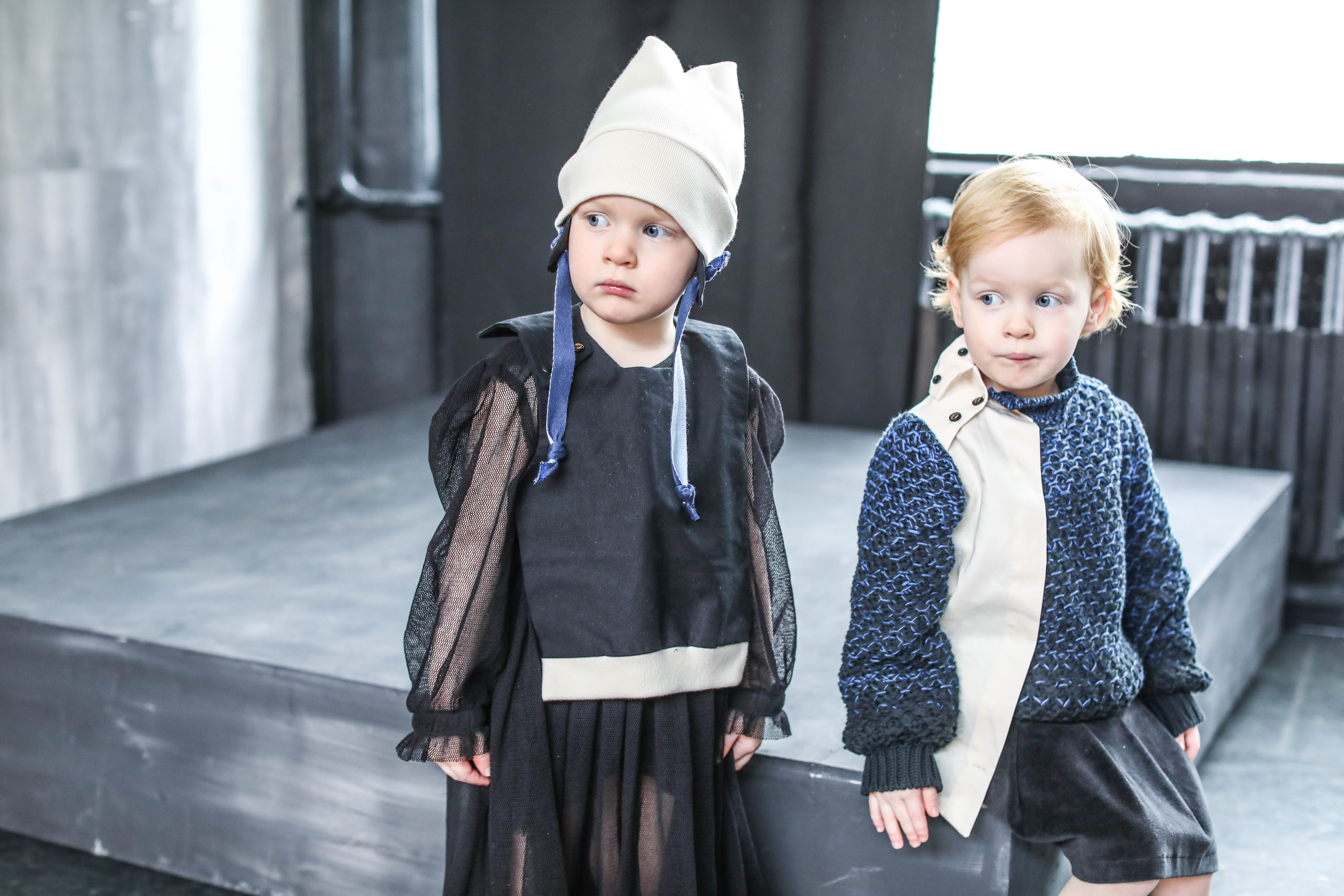 Photography by Emily Kornya, children's fashion photographer who works throughout Europe. She has recently moved back to Europe after completed her undergraduate degree in English Literature, Russian Literature in translation and South Slavic Studies at The University of Toronto.
Models from Lichtkind & Younger Models