Bleu Comme Gris is a Parisian brand, designed by Vanessa Marrapodi for children from six months through to sixteen years old. The brand was born from a concept to restore respectability to the school uniform. Beginning 2010, Bleu Comme Gris also proposed a complete "casual smart" line with collections in subtle colours. The brand now combines contemporary spirit with the annually fashionable classics.
The Bleu Comme Gris SS15 collection draws from the 60's French riviera and it inspires elegance and refinement.
It's a refreshing collection full of colours and prints mixing flamboyant oranges with delicate pastels. Dresses are embellished with gold details – appropriate for summer nights. For the boys, checked shirts go perfectly with pastel chino pants.
Feel free to check out their website to see the whole collection.
Website: www.bleucommegris.com
Photographs taken by the talented Emily Kornya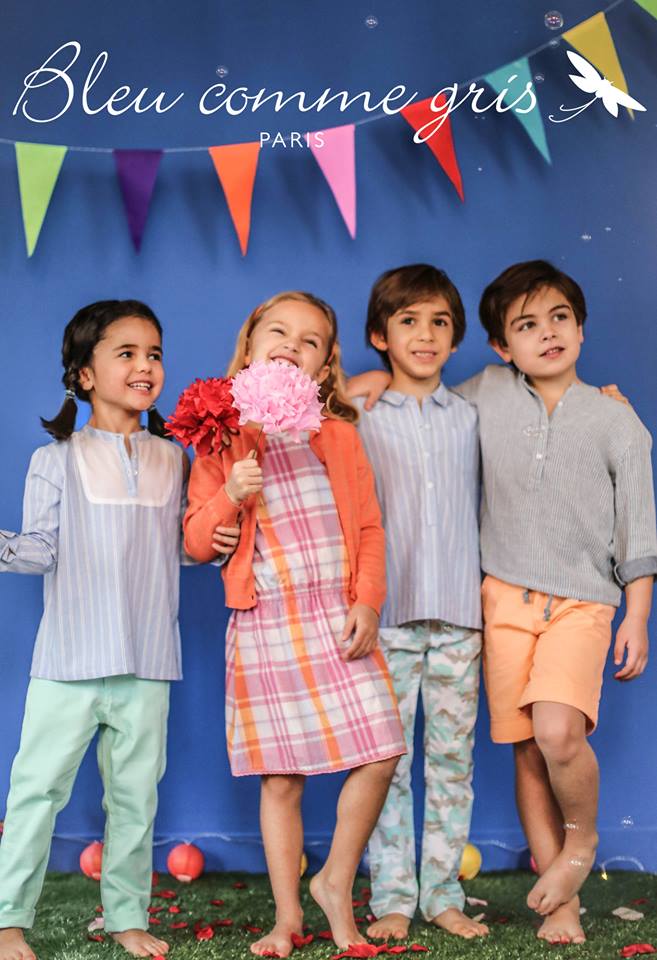 In september 2014, Bleu comme gris decided to expand collection and teamed up with Maloup, brand famous for its stylish and comfortable pyjamas and for its ready-to-wear kids collections. Together, the brands create a new range of pyjamas and loungewear – « Bleu comme gris by Maloup » that is incorporated in Bleu comme gris' collections.